Community Baptist
Church Fontana
Arrival
When you arrive at Community Baptist Church you will be met by one of our friendly greeters who can assist you to your seat, or help direct you with any questions you might have about our children area.
Dress
People feel free at Community Baptist Church to dress comfortably, which could mean different things to different folks. Some prefer to dress up a bit, but many prefer to dress casually. We don't judge people based on how they dress. We're just glad you came!
Visitation Slip
As you open your worship program, you'll notice a "Visitation slip". We'd like to get acquainted with you and would appreciate if you filled that out. You can drop it in the offering container later in the service. The information you share with us will not be given to third parties. We promise to guard it with sensitivity, because your privacy is a priority to us.
Welcome From Our
Senior Pastor
Rev. Dr. Dwight Cooper
Online giving is easy!
"Whoever is generous to the poor lends to the lord, and he will repay him for his deed."
Proverbs 19:17
Your tithes and offerings can be given online
​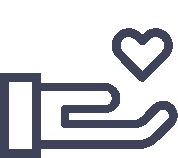 LATEST Sermons
Coming Soon